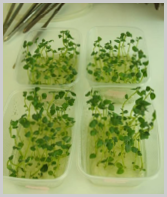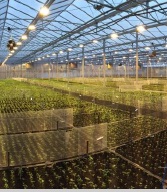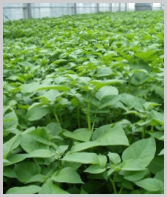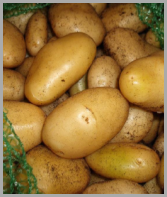 Key features of Gentech minitubers…
Our microplants are sourced from SASA where clones are grown annually at SASA to check trueness to type.
We have in house microplant sub-culture by a professional team of some 25+ people in peak season.
In house media and QC procedures ensure the production of the correct number of micro plants at the right time.
Professionalism, precision and attention to detail are key to successful variety introduction year on year.
Microplants are grown in sterilised substrate.
Slatted plastic boxes ensure proper drainage throughout the season.
Fully automatic environmental control system, with supplementary lighting and heating with back up generator.
Plants are inspected twice during the growing season by SASA to ensure trueness to type.
Air is filtered to exclude pathogens from the facility.
Plants are hand harvested and graded.
Minitubers are stored in a dedicated cold store at 2 degrees Centrigrade.
Production advantages of GenTech minitubers…
Disease free status
History of production quantities
The above processes ensures our customers have consistency of product that they require.